Good Neighbors
Teachers Start GoFundMe To Provide Meals For Students During Coronavirus Crisis
Over 8,000 families in their community rely on free and reduced lunch programs. They make sure no kids are hungry.
03/13/2020, 06:45PM EST
---
As schools continue to close at a rapid pace due to the coronavirus pandemic, educators around the country are scrambling to make sure their students are taken care of.
That includes making sure they're fed.
According to the U.S. Department of Agriculture (USDA) more than 20 million school lunches (and in many districts, breakfast too) are distributed for free or at a reduced price each day across the country. When schools close, those students may not be getting the meals they need throughout the day.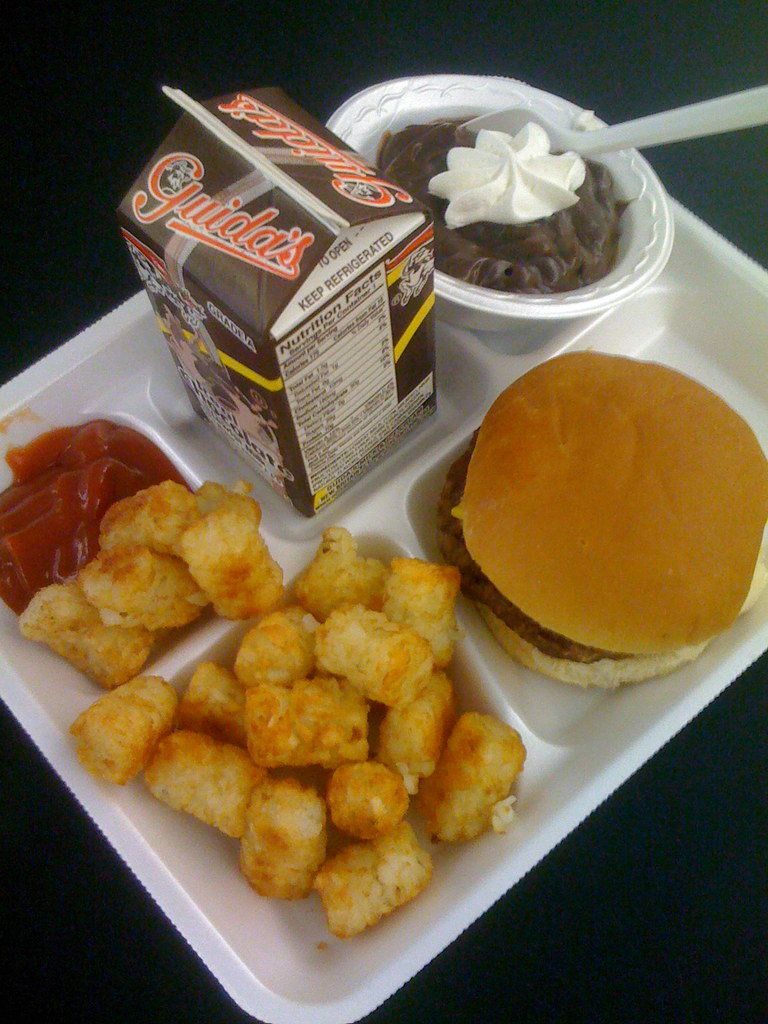 Free school lunches are a crucial resource for students who come from low-income families. live.staticflickr.com
Yorktown High School chemistry teacher Laurie Vena stressed how important the free lunch program is for students in her district.

"Kids who are on the free and reduced lunch program, they can get two meals a day from school, breakfast and lunch," Vena told GMA. "For many of them, that might be the only two meals of the day that they get."
Vena, along with two physics teachers at Yorktown HS in Arlington, VA, came up with the idea to start a GoFundMe page to raise enough money to give $100 grocery gift cards to the 8,300 families who currently receive free or reduced lunches in their district.
If the school doesn't close, the teachers still plan to distribute the gift cards to families in need so that they can be prepared for future emergencies.
"One person alone thinks what can I do, but I see how many people are donating and what they're donating and I'm just floored and overwhelmed by the care we have for everyone," Vena said.
"This is what we want our community to be, so we need to show our kids that this is who we are."
Two days after the teachers started the fundraiser, they've raised about $75,000 of their $830,000 goal. Vena said if they don't reach their goal, they'll work with their school's social workers to figure out the best use for the funds.
While the teachers know the amount they're asking for is a lot, they're pushing the community to dig deep in their pockets to help others during a time of crisis.

"It is a big goal, but we have a lot of very caring and generous people in Arlington," the GoFundMe page reads. "Many of them can easily donate hundreds of dollars without impacting their ability to feed their families. Keep spreading the word and see if we can tap into a few more wonderful and generous supporters."
Arlington Public isn't the only district facing the problem of keeping their students fed during the closures. Thankfully, there are measures in place for such programs when emergencies occur.
Over 8,000 families in the APS district rely on free or reduced student lunch programs. Perkins Eastman/Facebook
On Tuesday, USDA Secretary Sonny Perdue announced a few options to continue offering meals during closures due to coronavirus, including waiving the requirement that students eat in group settings and allowing meals to be served at off-campus sites like churches and libraries.

Federal lawmakers are also working on a Coronavirus-relief bill to help struggling families feed their children when they're home.
Kudos to the APS teachers and educators around the country for doing all they can to take care of our students!