Education
Schools Nationwide Celebrate 'Read Across America Day'
Along with motivating kids to read, the national holiday honors the birthday of a very famous author.
03/02/2020, 11:59AM EST
---
"The more that you read, the more things you will know. The more that you learn, the more places you'll go."
That's just one of the many inspiring quotes you'll find in a children's book written by Dr. Seuss.
We're sure most of you are already familiar with Seuss's work, like "Green Eggs and Ham," "The Cat in the Hat," and my daughter's personal favorite, "If I Ran the Zoo."
Theodor Seuss "Ted" Geisel has been inspiring children to read for over 50 years. Along with writing and illustrating 60 children's books, he was a political cartoonist, poet, animator and filmmaker. Seuss originally wanted to be an English teacher, but after one of his friends saw his drawings, she convinced him to drop out and pursue a career as an artist.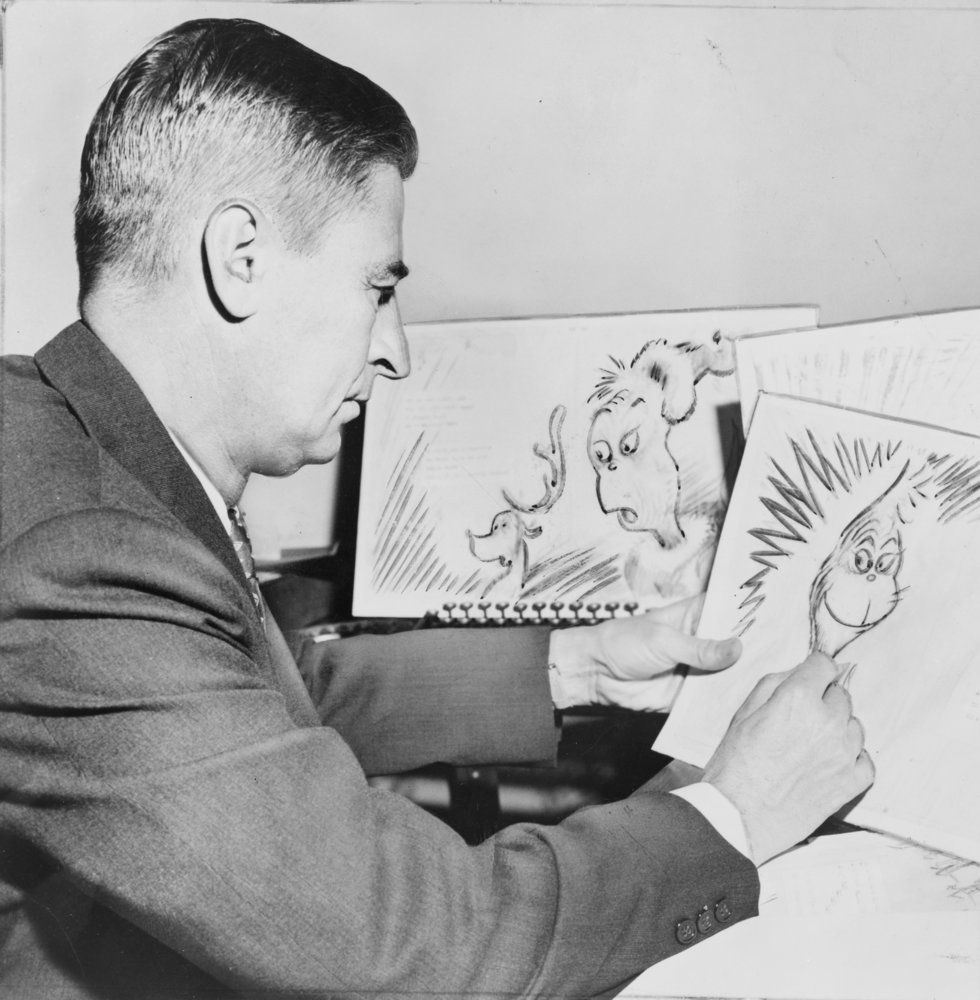 The author started using the pen name "Dr. Seuss" when he was a student at Darmouth College. upload.wikimedia.org
Now, every March 2nd, we celebrate the author's many literary achievements alongside "Read Across America Day." March 2nd is Dr. Seuss' birthday.

Faculty and staff at Weatherly School Distric in Pennsylvania decorated the halls of the school in preparation for RAAD. @WASDWRECKERS
Read Across America Day was started in 1997 by the National Education Association (NEA), an American professional interest organization and labor union that represents public school teachers, support personnel, and college students who are studying to become teachers.

The holiday is meant to get children excited about reading and to get more books into the hands of young people around the country. Every year, schools, libraries, community centers, hospitals and books stores host events that celebrate the joy of reading. Of course, all give a nod to the man whose books have sparked the imaginations of people both young and old for decades.
Here are just a few of the many inspiring events taking place on this year's Read Across America Day.
Along with reading books, some schools encourage teachers and students to dress up like their favorite Dr. Seuss characters to celebrate his birthday.'
Students at Brown Elementary School in Brownsburg, IN encouraged students to dress up as their favorite Dr. Seuss characters. @HeardRoundBrown
A lot of schools celebrate by giving each student a new book and allowing time for them to read over their selections.
Teachers and community members at Muncie Community Schools in Muncie, IN donated 30,000 books for students in their district. @Stacy_e_Wheeler
Other schools invite 'guest speakers' to come and read to kids in the classroom.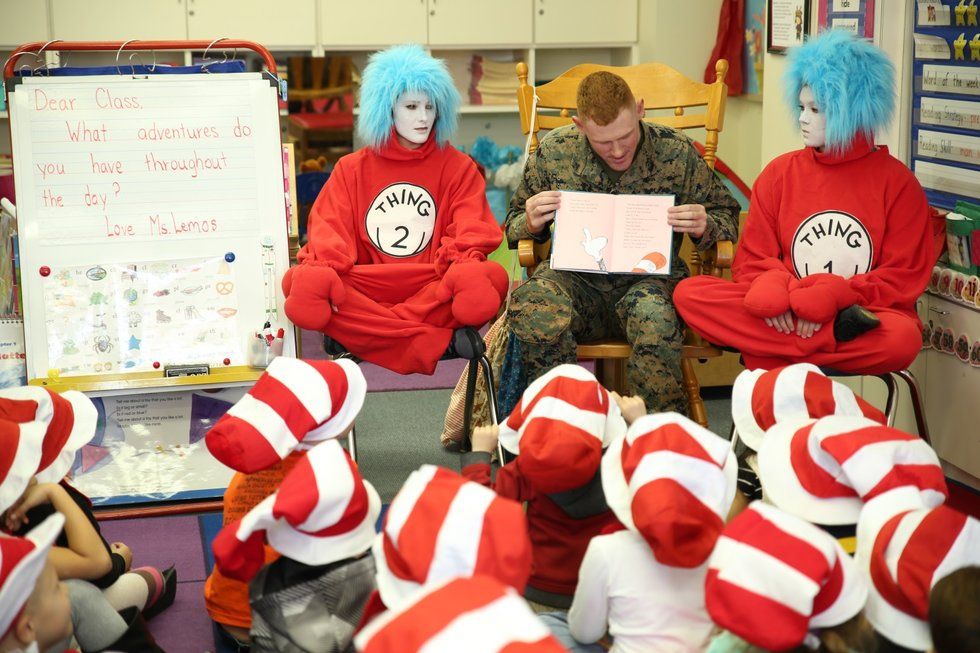 This school invited active military members to read books to students. media.defense.gov
Despite the many different ways that schools chose to celebrate Read Across America Day, one of Seuss' mottos rang true across the board:
"You're never too old, too wacky, too wild, to pick up a book and read to a child."