Community Issues
Let's Hear It For The Boys! These Teen Brothers Are Fighting To Stop The Spread Of Covid-19
After witnessing a mass shooting at their high school in 2018, the teens pushed for safer gun laws. Now, they're turning their activism to raising awareness and keeping people safe during the pandemic.
07/02/2020, 02:36PM EST
---
Brothers Adam and Josh Buchwald have been through a lot already in their lives, and they're still teenagers.
Josh was a 15-year-old freshman and Adam was a 16-year-old junior when a gunman opened fire at their high school in Parkland, FL on February 14, 2018.
Seventeen people were killed that day, and the trauma they experienced changed their lives in a profound way.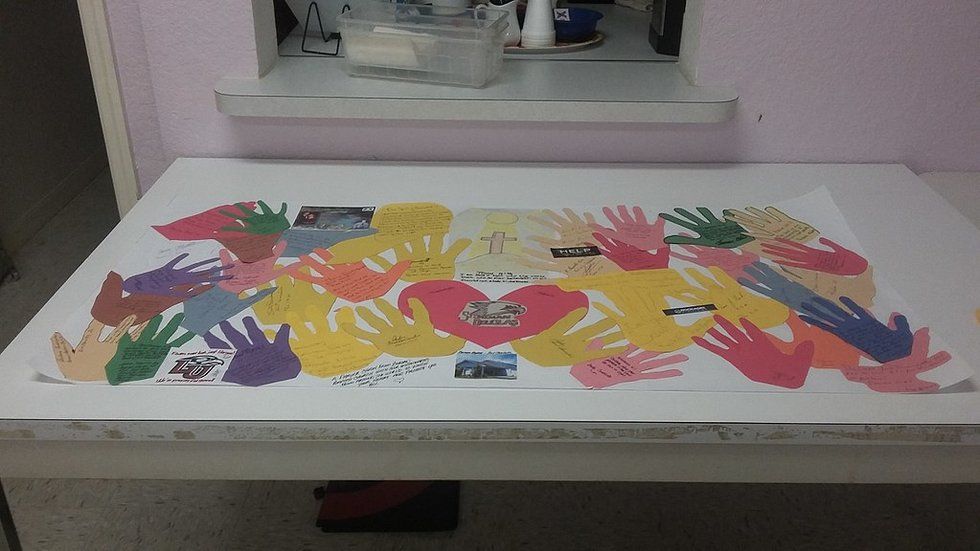 17 people were killed when a gunman opened fire at Marjory Stoneman Douglas High School in Parkland, FL in 2018. upload.wikimedia.org
After the shooting, Adam and Josh, along with some of their fellow classmates, started the Parents Promise to Kids, where they urged their parents to sign contracts promising they would vote for legislators who advocated for stricter gun laws. Thousands joined their cause and made the pledge to help keep their children safe.
The brothers started Parents Promise To Kids in 2018 to advocate for safer gun laws in their community. Parents Promise to Kids/Facebook
Now, two years later, the brothers are asking people to take another public pledge to help keep themselves, and each other, safe during the coronavirus pandemic.

In May, the teens started Promise To Humanity, a global movement asking people to commit to following safety measures to help stop the spread of the virus, including wearing a mask, washing their hands and practicing social distancing when in public.

"Seeing friends and people in large groups congregating, whether it's backyards or the beach, it's very difficult to see," Adam told CNN. "That's one of the main reasons that I started this, to enforce the rules that I've been given by reputable sources."
Teens are taking Adam and Josh Buchwald's pledge to follow general safety measure and help stop the spread of Covid-19.Promise to Humanity/Facebook
Promise To Humanity is similar to the Parents Promise to Kids movement, where folks are asked to print out and sign a contract to hold them accountable for sticking to the safety measures. Participants are encouraged to share a photo of themselves with their signed contracts on social media using the hashtags #PromiseToHumanity #SafetyOverDisease.

"It's more of a pledge than an actual contract," Adam said. "We're not forcing anyone. We're just trying to reiterate the message of how important it is to take these common sense guidelines seriously."
So far, over 5,000 have taken the pledge, including a large amount of young people - a demographic that has been criticized for acting carelessly and spreading the virus to more vulnerable populations.

Part of Adam and Josh's mission with PTH is to "emphasize that teenagers and young children are not being selfish and care about the health of others."
With PTH, Adam and Josh hope to show the world that young people care about keeping people healthy. Promise to Humanity/Facebook
"We wanted to really show the world that we can prove ourselves, in terms of young adults like us, making a difference," Josh said.

We love stories about young folks like Adam and Josh who are making a huge difference in their communities. We're sure this won't be the last we hear from them as they work to make our world a brighter, and safer, place!
Since launching the project in May, over 5,000 people have signed up for the PTH pledge. Promise to Humanity/Facebook