Everyday Heroes
Heroes Are Real! Wait Until You Hear Why Folks Are Calling This Guy 'A Legend Of A Man'
You'll be amazed by his quick action and bravery - not everyone would do what he did!
07/21/2020, 11:32AM EST
---
The world may seem to be slowing down these days as a result of the coronavirus lockdown, but there are still heroes out there hard at work.
Abdul El-Gayer is a rail worker at Cannon Street station in London, England. When he was finishing up his shift he saw a man using bolt cutters to remove a lock from a bike outside of the entrance to the station.
Without hesitation, El-Gayer rushed over and told the man to stop what he was doing.
"I heard the sound of a lock being snapped and I didn't think twice. I said 'You're not taking that.' I couldn't let that happen," El-Gayar, 31, told PA News.
A heated exchange followed, but eventually the thief gave up and walked away. Since the lock had been cut, El-Gayer stored the bike in a safe place. Then, he waited – and waited – for the bike's owner to return so that he could make sure he got his bike.

El-Gayer is a cyclist himself, so he knows how devastating it can be to lose a bike.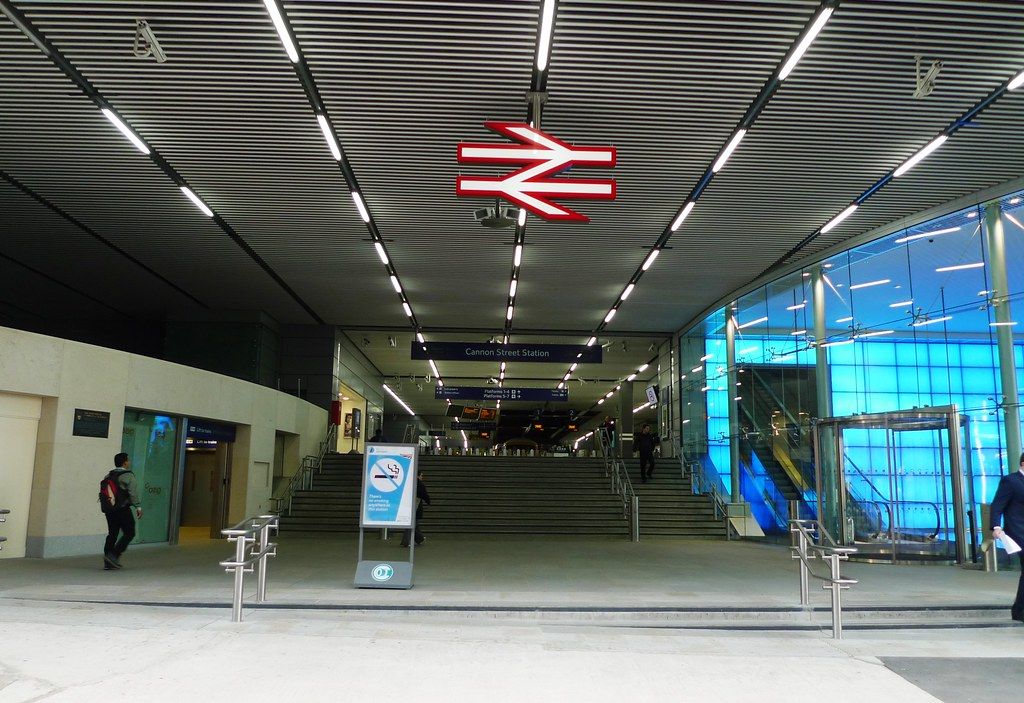 Farmer said the Cannon Street rail station was "almost dead" when he returned to work this week. Cannon Street rail station | The entrance to this London rai… | Flickr
Four hours later, Steve Farmer, 39, from Guildford, Surrey returned to the station and was heartbroken when he saw that his bike was missing.

It was Farmer's first day back to the office since the coronavirus pandemic started, and he forgot the security pass he usually carried to lock his bike up in his building. With the station being so slow, he took a chance using his son' bike lock rather than his usual D-lock, which is much more secure.
"I was gutted. I was annoyed that I had used a bad lock to lock it up with," Farmer told the Evening Standard. "I was resigned to the fact I would never see it again, but trudged back up to the station, thinking there was no point really in asking for the security cameras but wanted to try anyway."
When Farmer approached the security station, he met El-Gayer, who promptly returned his bike and filled him in on what happened.
Farmer was incredibly grateful for El-Gayer's efforts and he thanked him for stepping up to save his bike, despite the risk.
"He said he couldn't thank me enough," El-Gayer said. "I was only too happy to help - I couldn't let a bike theft happen right in front of my eyes."
Farmer snapped a photo of El-Gayer before he left and later shared the story on Facebook.
Steve Farmer/Facebook
'The world needs more Abduls, he is a legend of a man and a credit to his employer,' Farmer said in the post.

We couldn't agree more!