Good Neighbors
College Senior Creates Face Masks For Deaf And Hard Of Hearing Community
She's making sure an underserved part of the population isn't being overlooked during the crisis.
04/03/2020, 03:28PM EST
---
While some folks are binge-watching shows on Netflix to pass time during the coronavirus pandemic, others are using their downtime to be a bit more productive.
For example, Eastern Kentucky University student Ashley Lawrence has been working on a project to help the deaf and hard of hearing community protect themselves from the virus.
Lawrence has been studying Education for the Deaf and Hard of Hearing at EKU. Now that classes have been cancelled due to the coronavirus, she's doing her student teaching from her home in Woodford County, KY, where she lives with her mother.
Lawrence got to thinking about how the masks that people are wearing to shield themselves from the virus aren't very helpful for those in the deaf community.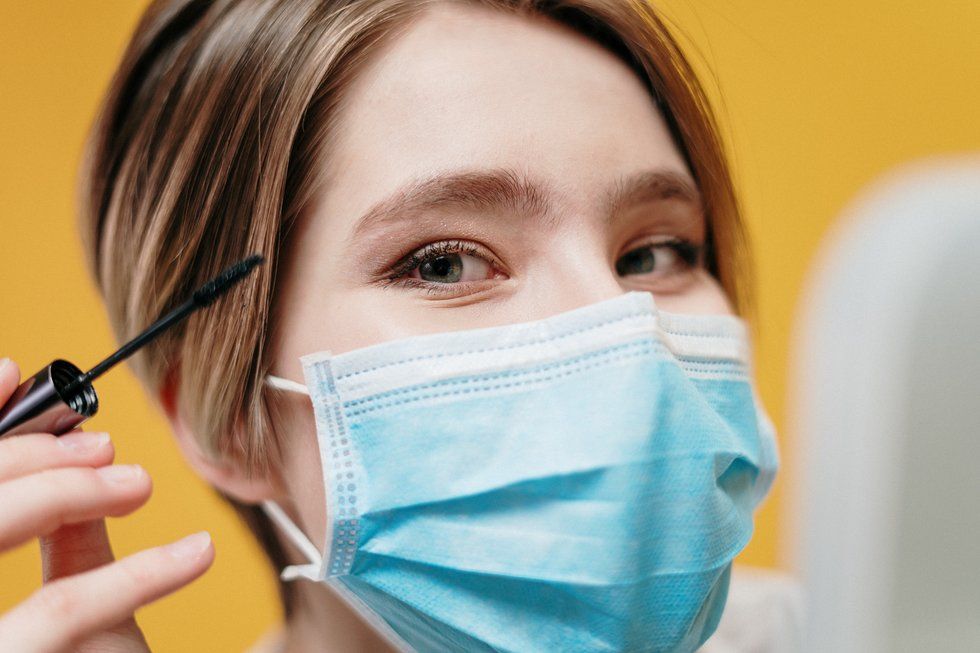 Lawrence noticed that there weren't many options for face masks that catered to deaf and hard of hearing people. images.pexels.com
"I felt like there was a huge population that was being looked over," Lawrence told Lex18-TV. "We're all panicking right now and so a lot of people are just not being thought of. So, I felt like it was very important that, even at a time like this, people need to have that communication."

After brainstorming with her mom, who's an avid crafter, Lawrence came up with the idea to create reusable face masks using bed sheets, plastic fabric and elastic. The plastic is used to create a window, so that deaf and hard of hearing people can still communicate by reading lips while wearing the masks.
Lawrence's mother taught her how to sew so that she could make the masks at home. Being Better Humans/Facebook
"ASL (American Sign Language) is very big on facial expressions and it is part of the grammar," Lawrence explained. "So, if half of that is gone because you're wearing a mask then half of what you're saying is being missed, so even if it's not physically talking and just using ASL, then you need to have that kind of access."

Lawrence and her mom are also coming up with ways to accommodate those with hearing aids.
"We're trying different things to for people if they can't wrap around the ears," she said. "We're making some that have around the head and around the neck."
Lawrence is offering the masks free of charge to anyone who wants to use one. Being Better Humans/Facebook
In just a few days, Lawrence has gotten dozens of orders from six states. While she started a GoFundMe to raise money for shipping costs and supplies, the 21-year-old says she's not going to charge anyone for the masks.

"The biggest thing during this time is if you're fine, you're at home and you're not working – do something for someone else that'll make you feel good and help somebody out in the community."
Thumbs up to Lawrence for using her time off of school to help others. We could all follow her lead and #StartSomethingGood in our own communities!